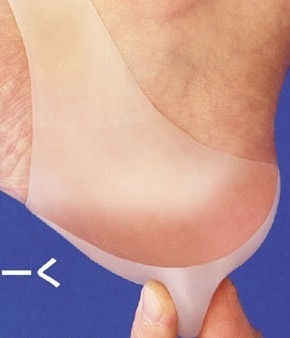 Overview
Heel spurs are new bone that forms in response to stress to the heel. They serve to protect the bone against the development of microfractures. Spurs start out as cartilage and progress to solid bone. They are present in about 50 percent of the population, yet not everyone has heel pain- that's the first clue that heel spurs don't always cause heel pain.
Causes
Bone spurs can form anywhere in the feet in response to tight ligaments, repetitive stress injuries (typically from sports), obesity, even poorly fitting shoes. For instance, when the plantar fascia on the bottom of the foot pulls repeatedly on the heel, the ligament becomes inflamed, causing plantar fasciitis. As the bone tries to mend itself, a bone spur forms on the bottom of the heel, typically referred to as a heel spur. This is a common source of heel pain.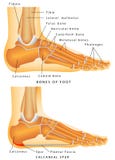 Symptoms
Heel spurs result in a jabbing or aching sensation on or under the heel bone. The pain is often worst when you first arise in the morning and get to your feet. You may also experience pain when standing up after prolonged periods of sitting, such as work sessions at a desk or car rides. The discomfort may lessen after you spend several minutes walking, only to return later. Heel spurs can cause intermittent or chronic pain.
Diagnosis
Your doctor will discuss your medical history and will examine your foot and heel for any deformities and inflammation (swelling, redness, heat, pain). He/she will analyze your flexibility, stability, and gait (the way you walk). Occasionally an
x-ray
or blood tests (to rule out diseases or infections) may be requested.
Non Surgical Treatment
Heel spurs can be solved with simple solutions that do not involve surgery. Avoiding extended periods of activity such as running, sports and walking. Applying ice directly to the heel for 5 minutes at a time. This helps soothe and reduce inflammation. Lose weight to reduce stress on your heels. A series of simple exercises. Inexpensive orthotic shoe inserts. The best way to treat heel spurs is by treating the underlying cause of the problem. This involves correcting the dynamics of your foot motion with orthotic insoles.
Surgical Treatment
Sometimes bone spurs can be surgically removed or an operation to loosen the fascia, called a plantar fascia release can be performed. This surgery is about 80 percent effective in the small group of individuals who do not have relief with conservative treatment, but symptoms may return if preventative measures (wearing proper footwear, shoe inserts, stretching, etc) are not maintained.
Prevention
There are heel spur prevention methods available in order to prevent the formation of a heel spur. First, proper footwear is imperative. Old shoes or those that do not fit properly fail to absorb pressure and provide the necessary support. Shoes should provide ample cushioning through the heel and the ball of the foot, while also supporting the arch. Wearing an orthotic shoe insert is one of the best ways to stretch the plantar fascia and prevent conditions such as heel spurs. Stretching the foot and calf is also helpful in preventing damage. Athletes in particular should make sure to stretch prior to any physical activity. Stretching helps prevent heel spurs by making tissue stronger as well as more flexible. In addition, easing into a new or increasingly difficult routine should be done to help avoid strain on the heel and surrounding tissue.